Content Archives:

Refuse and Recycling

Printable documents:

Both sites are open 8:00 am to 1:00 pm on Tuesdays and Saturdays.

NOTE: The Monday and Thursdays hours of operation in May, June, July and August are 3:00 pm to 6:00 pm and alternate between sites.

Devonshire Drop Off – Open the FIRST and THIRD Tuesday and Saturday of each month from March through December. Hours of Operation are 8:00AM to 1:00PM.

Note: The Monday and Thursday hours of operation in May, June, July and August are 3:00 pm to 6:00 pm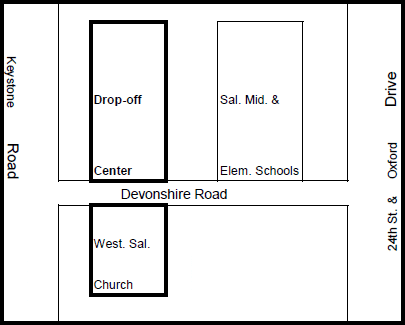 • Saturday, March 16; Tuesday, March 19; Saturday, March 30
• Tuesday, April 2; Saturday, April 6; Tuesday, April 16; Saturday, April 20
• Saturday, May 4; Tuesday, May 7; Thursday, May 9;  Monday, May 13; Saturday, May 18; Tuesday, May 21; Thursday, May 23; Thursday, May 30
• Saturday, June 1; Tuesday, June 4; Monday, June 10; Thursday, June 13; Saturday, June 15; Tuesday, June 18; Monday, June 24; Thursday, June 27
• Tuesday, July 2; Saturday, July 6; Monday, July 8; Thursday, July 11; Tuesday, July 16; Saturday, July 20; Monday, July 22; Thursday, July 25; Monday, July 29
• Saturday, August 3; Tuesday, August 6; Thursday, August 8; Monday, August 12; Saturday, August 17; Tuesday, August 20; Thursday, August 22; Monday, August 26; Saturday, August 31
• Tuesday, September 3; Saturday, September 7; Tuesday, September 17; Saturday, September 21
• Tuesday, October 1; Saturday, October 5; Tuesday, October 15; Saturday, October 19
• Saturday, November 2; Tuesday, November 5; Saturday, November 16; Tuesday, November 19
• Tuesday, December 3; Saturday, December 7
Located on Devonshire Road, near the Elementary and Middle Schools, across the street from Western Salisbury Jerusalem Church.

Franko Drop Off – Open the SECOND and FOURTH Tuesday and Saturday of each month from March through December. Hours Operation are 8:00AM to 1:00PM.
Note: The Monday and Thursday hours of operation in May, June, July and August are 3:00 pm to 6:00 pm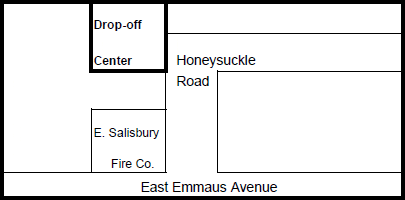 • Saturday, March 23; Tuesday, March 26
• Tuesday, April 9; Saturday, April 13; Tuesday, April 23; Saturday, April 27; Saturday, April 30
• Thursday, May 2; Monday, May 6; Saturday, May 11; Tuesday, May 14; Thursday, May 16; Monday, May 20; Saturday, May 25; Tuesday, May 28
• Monday, June 3; Thursday, June 6; Saturday, June 8; Tuesday, June 11;  Monday, June 17; Thursday, June 20; Saturday, June 22; Tuesday, June 25; Saturday, June 29
• Monday, July 1; Tuesday, July 9; Saturday, July 13; Monday, July 15; Thursday, July 18; Tuesday, July 23; Saturday, July 27; Tuesday, July 30
• Thursday, August 1; Monday, August 5; Saturday, August 10; Tuesday, August 13; Thursday, August 15; Monday, August 19; Saturday, August 24; Tuesday, August 27; Thursday, August 29
• Tuesday, September 10; Tuesday, September 14; Tuesday, September 24; Saturday, September 28
• Tuesday, October 8; Saturday, October 12; Tuesday, October 22; Saturday, October 26; Tuesday, October 29
• Saturday, November 9; Tuesday, November 12; Saturday, November 23; Tuesday, November 26; Saturday, November 30
• Tuesday, December 10; Saturday, December 14
LEAVES ONLY ACCEPTED AT FRANKO FARM – MUST BE CLEAN AND NOT MIXED WITH GRASS OR YARD WASTE
CUT LAWN GRASS ACCEPTED AT BOTH LOCATIONS – MUST BE CLEAN AND NOT MIXED WITH YARD WASTE
Located off East Emmaus Avenue. At the Eastern Salisbury Fire Company, turn south onto Honeysuckle Road, 1/4 mile up on Honeysuckle Road on the left side.
2019 FALL BRANCH COLLECTION
The 2019 Branch Collection will take place the week of April 29 – May 3 and September 16 – 20. Residents should place the branches at the curb on Sunday after 6 p.m. Branches may be no longer than 5 feet long and 5 inches in diameter. Branches should be bundled and tied with twine. Open containers (no lids) can be used for small branches.
ITEMS ACCEPTED:
Yard Waste – Plants and trimmings, NO roots, rocks, concrete, or newspaper.
Branches – Branches no more than 5′ long, maximum 5″ diameter. NO stumps or felled trees.
Leaves – Accepted ONLY at the Franko Site.
MUST BE CLEAN AND NOT MIXED WITH GRASS OR YARD WASTE
Grass – Grass clippings must be separated and transported by residents to the drop-off centers.
GRASS MUST BE CLEAN AND NOT MIXED WITH OTHER YARD WASTE
* Bags and other containers used to transport the grass clippings will be checked to make sure that they contain only grass clippings and no other waste. Contaminated bags will not be accepted and will be returned to the resident. Bags that contain grass clippings only will be dumped into the grass containers and empty bags will be returned to the residents. The Township will not accept any bags after being emptied. Residents who utilize trailers to transport the grass must be able to shovel the grass into the containers, which are equipped with doors. No Township personnel will be permitted to shovel grass from trailers.
* The drop-off centers will only accept grass clippings generated from home owners mowing their own grass. Residents who currently use a commercial landscaper for mowing must make their own arrangements with the landscaper to dispose of the clippings. NO COMMERCIAL LANDSCAPER GRASS CLIPPINGS WILL BE ALLOWED.
* NO ILLEGAL DUMPING OF GRASS WILL BE TOLERATED. RESIDENTS MUST USE THE DROP-OFF CENTERS FOR DUMPING GRASS. ANYONE CAUGHT DUMPING GRASS ON ANY PUBLIC RIGHT-OF-WAY OR PUBLIC PARK OR PROPERTY WILL BE CITED ACCORDINGLY.
RESIDENT IDENTIFICATION: Proper ID will be required to determine residency. Acceptable forms of identification include a current-year Salisbury Township utility bill and/or PA Driver's License.
RESTRICTIONS: The centers will be open for residential use ONLY. Commerical landscapers and any other non-residential use will not be allowed.
NO DROPPING OFF OF ANY MATERIALS WHEN THE CENTERS ARE CLOSED.

Trash Hauler Info


CUSTOMER SERVICE: 1-855-866-8399 (TOLL FREE)
Residents may call Republic Services for collection schedules and complaints. Please do not hesitate to contact the Township if you are not satisfied with your service or the hauler's follow up concerning your inquiry.
*hauler does not collect leaves or yard waste*
Single Stream Recycling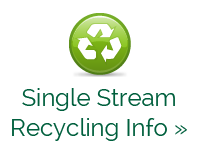 Recycling Bin
Recycling bins are available for purchase at the window in the Finance Office.  Currently, we have 20-gallon bins available for $13 each.