Commissioner Heather Lipkin (Ward 1)
817 Lawrence Street Bethlehem, PA 18015 610-751-8107
Commissioner James Seagreaves (Ward 2)
1532 Maumee Avenue Allentown, PA 18103 610-791-1841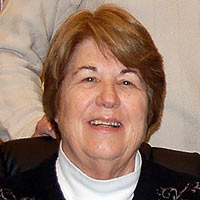 Commissioner Debra Brinton (Ward 3)
2011 Cypress Avenue Allentown, PA 18103 610-791-4044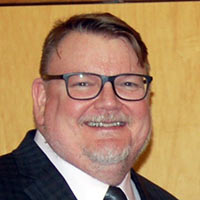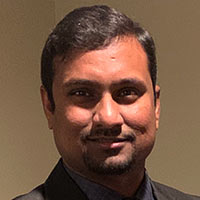 About the Board of Commissioners
Presently, the Salisbury Township Board of Commissioners consists of Debra Brinton (President), Rodney Conn (Vice President), James Seagreaves (President Pro-Tempore), Alok Patnaik and Heather Lipkin. The members' contact information, term expiration and Wards are listed below.
Commissioners serve four-year terms, elected in two staggered election cycles. Commissioners for Wards 1, 3, and 5 are elected during the same cycle, as are commissioners for Wards 2 and 4 this guarantees that all five will never be up for election during the same election cycle. The Board elects a President and Vice-President from within to preside over Board meetings; however all members have equal legislative and voting power. All votes on matters such as resolutions, ordinances, motions and policies require a majority of those members present at a meeting in order to pass. For example, at a meeting with all five Commissioners present, a vote of 3-yes and 2-no would be sufficient, or if only three Commissioners are present, a vote of 2-yes and 1-no would be sufficient to pass the motion. However, the appointment of a Township Solicitor or Township Engineer requires a majority of the members to pass (i.e. three or more "yes" votes).
Township Meetings
2nd and 4th Thursday of each month at 7:00 pm
Board Members
Debra Brinton, President
2011 Cypress Avenue
610-791-4044
Ward 3
Tern Expires 1/1/24
James Seagreaves, President
Pro-Tempore
1532 Maumee Avenue
610-791-1841
Ward 2
Term Expires 1/1/22
Rodney Conn, Vice President
39 W Cherokee Street
484-232-6122
Ward 4
Term Expires 1/1/22
Tax Collector/Treasurer (Appointed):
Treasurer: Ms. Tamara Kulik Smarch
Phone: (610) 871-0252
Term Expires 1/1/22
Heather Lipkin
817 Lawrence St
610-751-8107
Ward 1
Term Expires 1/1/24
Alok Patnaik
2733 Andrea Drive
484-661-5843
Ward 5
Term Expires 1/1/22
Latest News
Hydro-Flushing – West Side
Please be advised that the Township is hydro-flushing the water lines on the west side of the Township.  Residents may experience discolored water for a short period of time.  Please call the Township office if you have any questions: 610-797-4000.
Reports & Documents