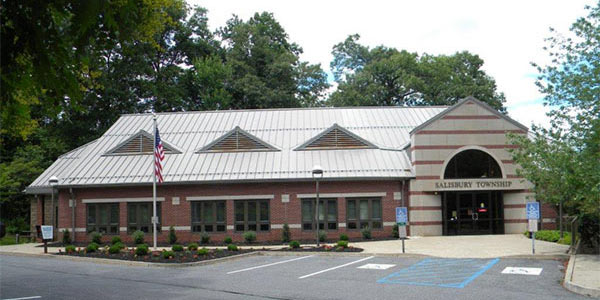 About the Public Works Department
Location: 3000 South Pike Avenue, Allentown, PA 18103
The Department of Public Works' responsibilities are diverse and complex and cover all four seasons. The Director of Public Works is responsible for the administration of services. The Department is comprised of a Utility Division which handles all water and sewer matters and a Highway Division which handles all streets, parks and grounds. At times, employees from both Divisions perform joint activities and tasks, i.e., snow plowing. The Department of Public Works is also responsible for maintaining the Township's physical infrastructure, vehicle maintenance, yard waste drop-off centers and leaf and branch pick-up.
---
Public Works Department Staff
John Andreas – Director of Public Works
Alan Sulzer – Aide to Public Works Director
Jay Morris –  Mechanic
Matthew Robbins – Mechanic
Utility Division
Don Zimmerman – Supervisor, Utility Division
Equipment Operators
Robert Hercik, Jr. – Crew Leader
Gary Kubat – Crew Leader
Francesco DiMatteo
Clint Ballek
HIGHWAY DIVISION
James Levernier – Supervisor, Highway Division
Equipment Operators
Louis Amici
David Bonaskiewich-Crew Leader
Maria Carvalho
Brian Csaszar
Richard DeFiore
Ralph Dickert
Colin Hutchinson
Seth Kubat
Raymond Laible-Crew Leader
Zachary McKelley
Rob Myles
Matt Peterson
Tim Rehm
Darrel Singles
Dale Stout
---
Water Quality Reports
Latest News
Leaf Collection
The Department of Public Works will begin their leaf collection program on Monday, October 26th with the self-contained units running on both sides of the Township.
Key Services
Vehicle Maintenance
Storm Drains and Water Run-off
Sanitary Sewer System
Water Line Delivery System
Parks
Road Maintenance and Reconstruction
Street Cleaning
Snow Plowing and Removal
Traffic Line Painting
Leaf Collection
Branch Collection
Phone Alerts
Sign up to receive notifications by phone or SMS during a water system emergency.
Sign Up Here